Award-winning cocktails
Ready to pour, made with significantly less sugar and premium ingredients.
Cocktails delivered to your door!
shop now
Christmas Range!
Our Christmas Selection is LIVE! Personalised cocktails as place settings? GIANT versions of your favourites? We've got it all and more....
Buy Now
Let's make it personal!
The perfect gift for any cocktail lover- especially at Christmas!
Add a picture, name, message or logo to any of our award-winning cocktails.
Our design team will create the perfect label for you, all with a super fast turnaround. Win-win!
shop now
Our mini's are here!
Cute single-serves in a variety of 8 flavours, and they come in their own gift box too! That's Christmas sorted then!
BUY NOW
Did you know the average Espresso Martini contains more sugar than Coca Cola? 
At Mindful Mixology we've created award-winning cocktails with less sugar and premium ingredients, so you can enjoy a treat at home or with friends without those dreaded sugar hangovers.
Simply pour, serve and enjoy!
Oh, and if you want to know what others think, scroll down to the bottom of the page for our reviews!
shop now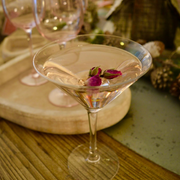 What a brilliant product! I cannot rate this highly enough. I had fantastic service - Danni is a legend - and I received my personalised cocktails within days. Simply excellent. Thank you.
Natalie M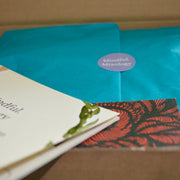 Ordered a few boxes for clients over Christmas. Ordering was quick and easy, hand-written notes were perfect, and everybody loved the cocktails. The little touches really made an impact.
Steve Richmond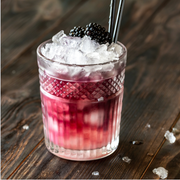 I ordered a number of Mindful Mixology gift boxes as Christmas presents for friends. They were a real surprise for people and my friends loved them - a huge success! The cocktails were delicious!
Poppy Allen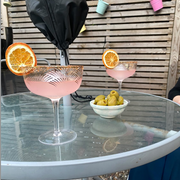 Loved the Grapefruit Margs- thank you!
Eve Smith
'Cocktails with benefits' recipes for you to try at home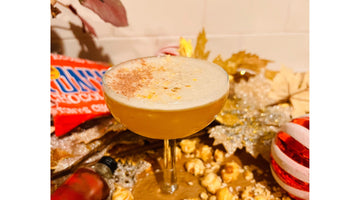 Christmas Movies and Cocktails No1: Home Alone
This Christmas, let the magic of Home Alone come to life with a Popcorn, Cherry, and Chocolate Rum Sour in hand. Cheers to the festive season, cinematic classics, and the joy of crafting and enjoying unique cocktails that elevate the holiday spirit. May your glasses be full, your popcorn plentiful, and your heart warmed by the timeless magic of Christmas films.