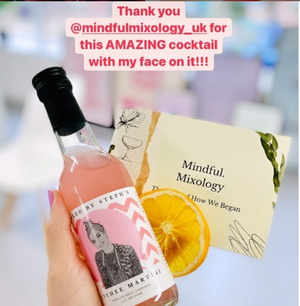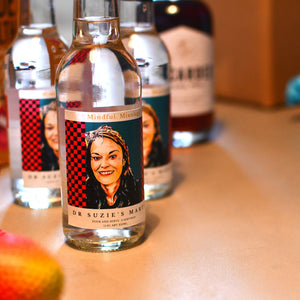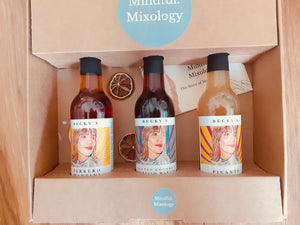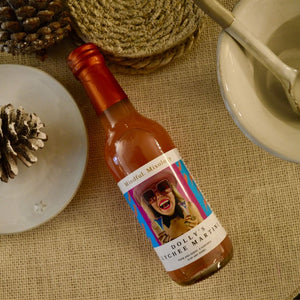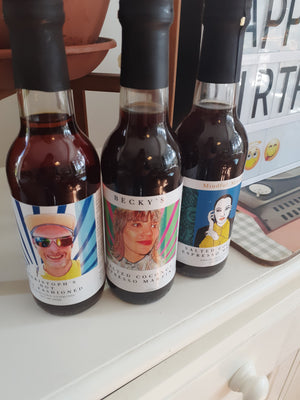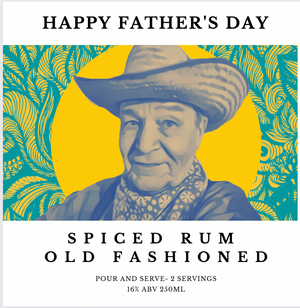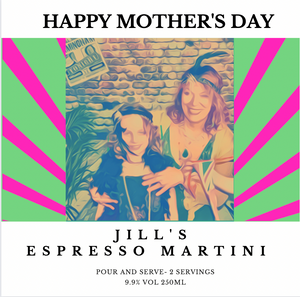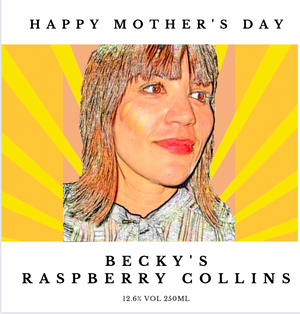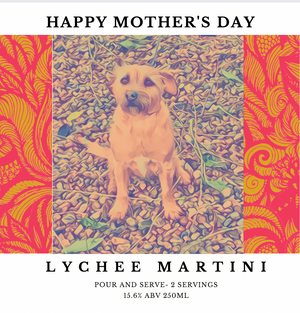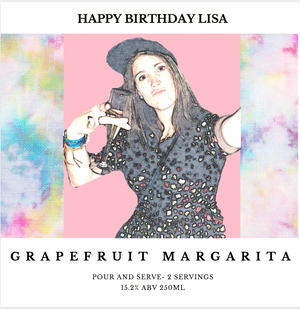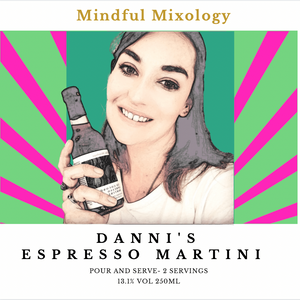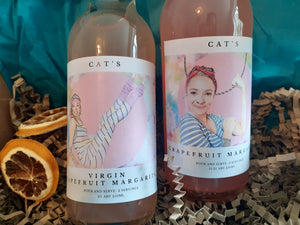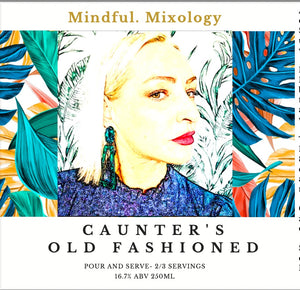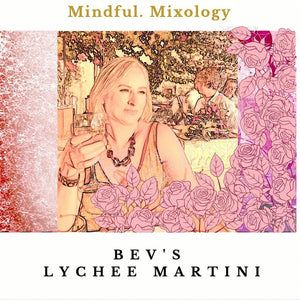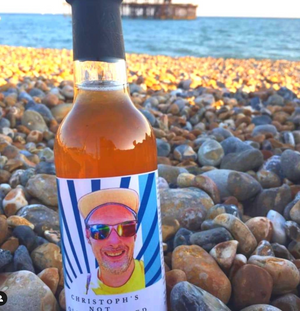 FOR BLACK FRIDAY WEEKEND, WE'RE OFFERING FREE PERSONALISATION! Head over to our Gift Box of Three and type GETPERSONAL in the notes section- and we'll be in touch! Sorted!
Let's get personal!!!

Put your picture, a message, or in fact anything you like on a bottle of our most delicious cocktails!

Price:

3 Bottle Gift Box: Was £44.99, Now £39.99
2 Bottle Gift Box: Was £34.99, Now 29.99
Single Bottle: Was £24.99, Now 19.99
How to order:
Simply select from one, two or three of our cocktails- all with free delivery.
In the notes section please add the following information:
* Cocktail/s choices (see below for options)
* Name on the label (optional)
* Colour scheme for the label (to give us an idea of the design)
* Message for the gift card inside the box
Once your order is confirmed, simply email us with your photo; hello@mindfulmixology.co.uk.
We ask for front-facing pictures if possible, but will work with what we are given!
Before we print we will send a final copy for you to sign off, so keep an eye out for an email from us!
PLEASE NOTE: We ask for 3 working days maximum from order to dispatch due to the design process, although it's quite often done much quicker. If you need the delivery for a certain date, or sooner, please let us know!

Cocktail Options:
Salted Coconut Espresso Martini- 250ml 9.5% ABV
Spiced Rum Old Fashioned-  250ml 15.2% ABV
Aperol Negroni- 250ml 19.9% ABV- CONTAINS SULPHITES
Lychee Martini - 250ml 14.4% ABV - CONTAINS SULPHITES
Elderflower & Raspberry Gin Collins- 250ml 12.6% ABV- CONTAINS SULPHITES
Grapefruit Margarita - 250ml 14.4% ABV
Ferrero Martini - 250ml 14.3% ABV- CONTAINS NUTS
Passionfruit Martini - 250ml 11.9% ABV 
0% abv Grapefruit Margarita - 250ml 0% ABV
0% Passionfruit Mojito - 250ml 0% ABV
Fancy a cocktail you can't see? Please send a request with what you would like and we will see what we can do.
Delivery:
Delivery via Royal Mail - options at check-out
Over 18's only. ID may be required upon delivery.
Last day for Christmas orders is 11th December.