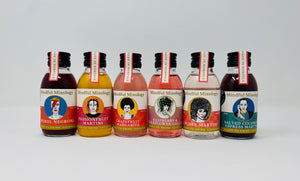 A sample box of our 100ml single-serve cocktails for trade customers only.
Please note that if you go ahead and order, we will refund your money.
Alternatively, for a meeting or to see our full range please contact us direct.
Danni 07944 166433, danni@mindfulmixology.co.uk
Please add selected flavours in the notes section.