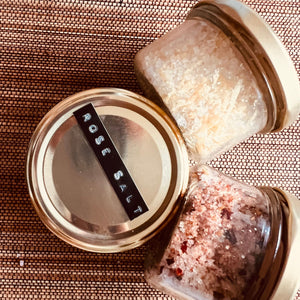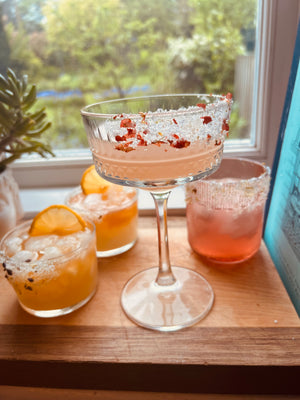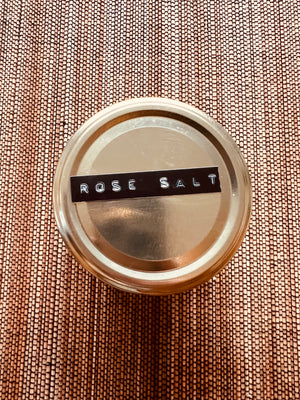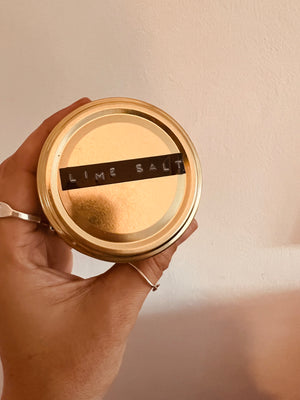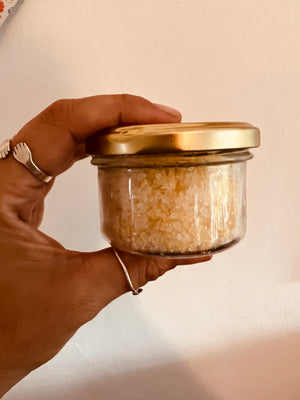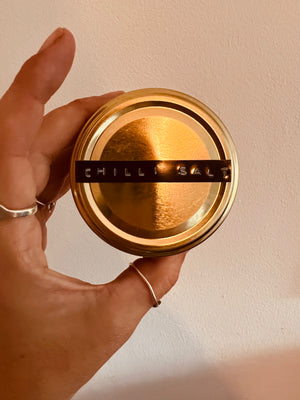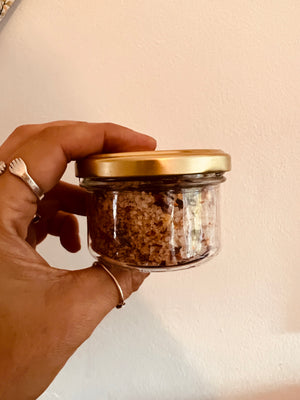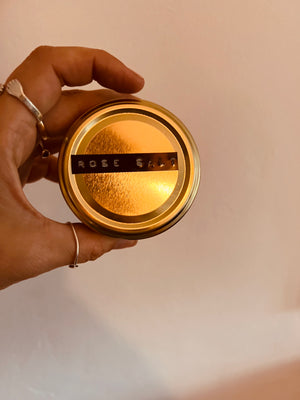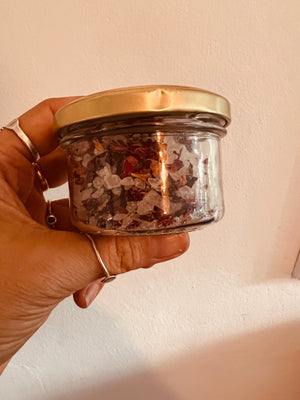 A new addition, and one that was so popular at our markets we thought we'd add it online!
Our range of flavoured sea salts are perfect for adding an extra layer of sophistication and flavour to your favourite cocktails.
Perfect for Margaritas, but great with citrus leading cocktails, tequila or mezcal.
They can also be used for cooking!
OPTIONS:
Lime Sea Salt
Rose Sea Salt
Chilli, Lime and Tajin Sea Salt
How to use:
For cocktails, make sure that you rub lime or lemon (or any fruit) around the edge of the glass where you want the salt.
Pour some sea salt onto a dry plate. 
Roll the edge of the glass into the salt to get even coverage.
HANDY TIP: Try two different flavours on separate halves of the glass- it will taste like you have two different cocktails with each sip!